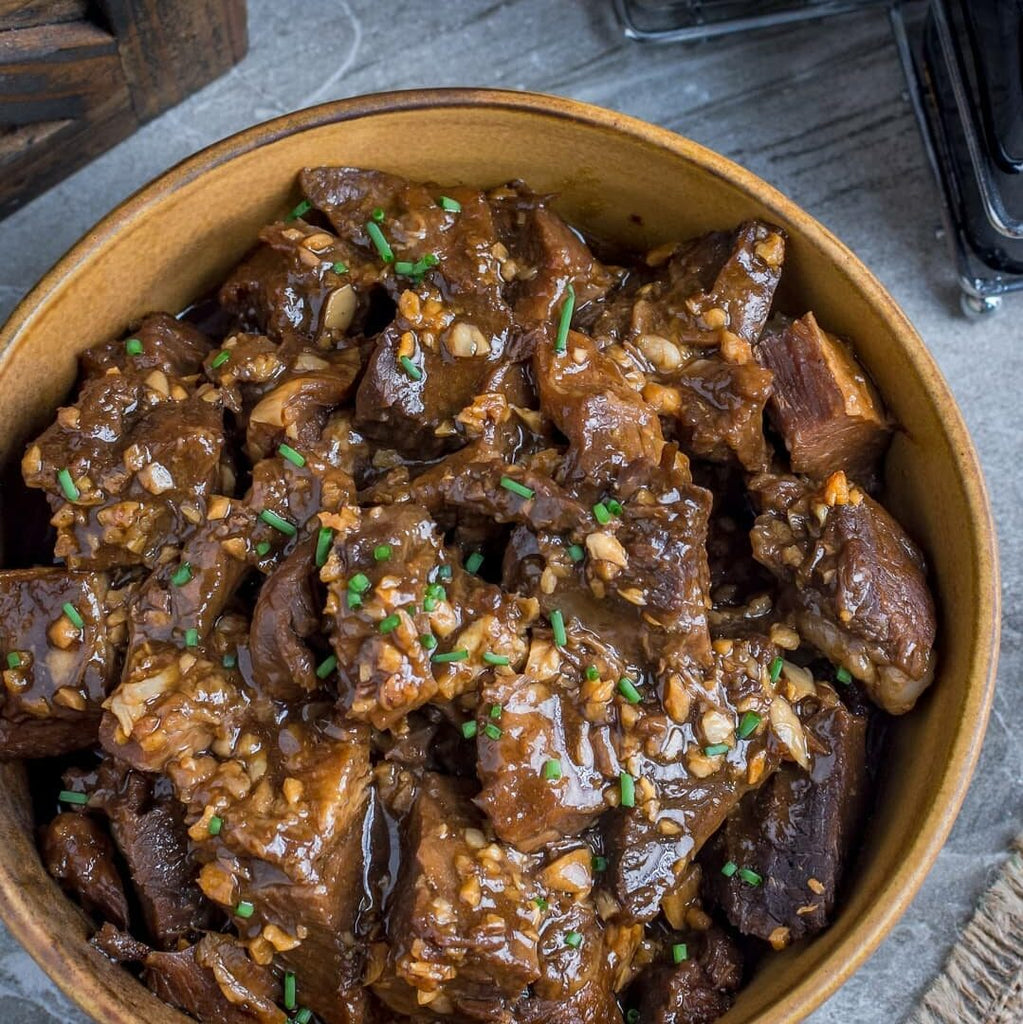 A favorite at our steak bar and now you can cook for yourself at home using our delicious beef tenderloin. Here's all you need for this quick and easy home recipe from our chefs!
Ingredients:
- 350g of Beef Tenderloin (cut into small diced portions/cubes)
Marinade: 
- 1 1/2tbsp. Worcestershire  sauce
- 3 cloves of minced garlic 
- 1tsp. smoked paprika or regular paprika
- 1tbsp. lemon juice
- 1tsp. oyster sauce
optional: add a hint of chili or chili powder to taste.
Method:
1. Gather all marination ingredients in one bowl including your beef tenderloin and mix it all together by hand. Add this marination in a compressed bag or a ziplock for 30mins. and keep chilled before cooking.
2. Pre-heat your pan (steel or non-stick pans will do!) to high heat. When it's hot enough, add your tenderloin and sear each side until fully cooked then add the rest of the marinade. 
3. Add in 1/8 cup of  our homemade compound butter and cook for another 2-3mins. 
4. Transfer to a serving plate (we add ours on a sizzling plate at the Steak Bar!), and enjoy! 
Lots of love,
Team La Carne PH